Written by Daria Goncharova, Kentucky Press Marketing Intern
"Rosebud …"
Sound familiar? If not, you must have not seen Orson Welles's Citizen Kane (1941). The first word of the film, "rosebud" is also the last word spoken by the film's main character, Charles Foster Kane, a wealthy yet mysterious newspaper magnate. With the film opening with the protagonist's death, the word "rosebud" becomes the driving force of the plot as a news reporter sets off to uncover the meaning behind Kane's final word. As he interviews his friends, enemies, and ex-wife, Kane's life story is told through flashbacks that make the viewer wonder: Who was Charles Foster Kane? America's national treasure? The friend of the poor? Or "the menace to every working man?" Was he driven by love, money, or desire for power? And why was "rosebud" his final word? The film's final scene reveals "rosebud" to the viewer, but Welles constructed his film in such a way that critics and viewers still debate the answers to these questions.
Directed by Welles at the age of twenty-five, Citizen Kane is considered one of the greatest films ever made thanks to its cinematography, narrative structure, and Welles's unforgettable portrayal of Kane. A recent Oscar nominee, Mank (2020), which focuses on the development of the screenplay for Citizen Kane, is living proof of this statement! If you have never seen Citizen Kane, you can catch it on a big screen Sept. 19 & 22at the Regal Hamburg Pavillion. While you are waiting for movie night, we at the University Press of Kentucky put together a list of titles that will help you learn more about Orson Welles and Hollywood's inner workings of that time.
1. Joseph McBride's What Ever Happened to Orson Welles?
While Citizen Kane is widely considered to be one of the greatest movies ever made, there is little doubt that it likely the best movie made by director Orson Welles. Sadly, many of those who love and admire Citizen Kane know little about Welles's later career or assume that it peaked early and declined quickly. 
Author Joseph McBride rectifies this common oversight by reexamining Welles's entire life and filmography. What Ever Happened to Orson Welles? puts Welles's later career in context. McBride retraces Welles's career from his early successes in Hollywood, to the backlash he received for modeling Kane after the powerful publisher William Randolph Hearst; from the filmmaker's political blacklisting and self-exile in Europe, to his return to America and America's cinema in 1970-1985. The first comprehensive study of Welles's entire career rather than just the highlights, McBride's book offers fresh insights into "why one of our greatest filmmakers gradually turned into an almost private artist" (xviii).
A good friend of Welles during the final period of his life, McBride combines his personal knowledge of the filmmaker with his expertise in the film industry to show that, despite Welles's break with Hollywood, he never stopped revolutionizing cinema. This updated edition concludes with a chapter on two of Welles's underappreciated films: Too Much Johnson (1938)—which was only recently rediscovered—and The Other Side of the Wind, which was finally completed in 2018.
Combining beautiful prose with complex insights, McBride's What Ever Happened to Orson Welles? will not only give you a deeper understanding of Welles and his filmography, but will make you reexamine your assumptions about the film industry.
2. Foster Hirsch's Otto Preminger
If you want to learn about another influential filmmaker with a "larger than life" personality, Otto Preminger is an obvious choice. A Jewish immigrant from the Austro-Hungarian Empire, Preminger directed more than thirty-five feature films across a variety of genres. From noir (Laura, Fallen Angel) to romantic comedies (Such Good Friends, The Moon Is Blue), to musicals (Carmen Jones), to courtroom dramas (Anatomy of a Murder),to epics (Exodus, In Harm's Way) Preminger did it all. Yet, his cinematic legacy was somewhat tarred by his temper. Nicknamed "Otto the Terrible," Preminger would often lash out at his actors both to punish them and to get the best take.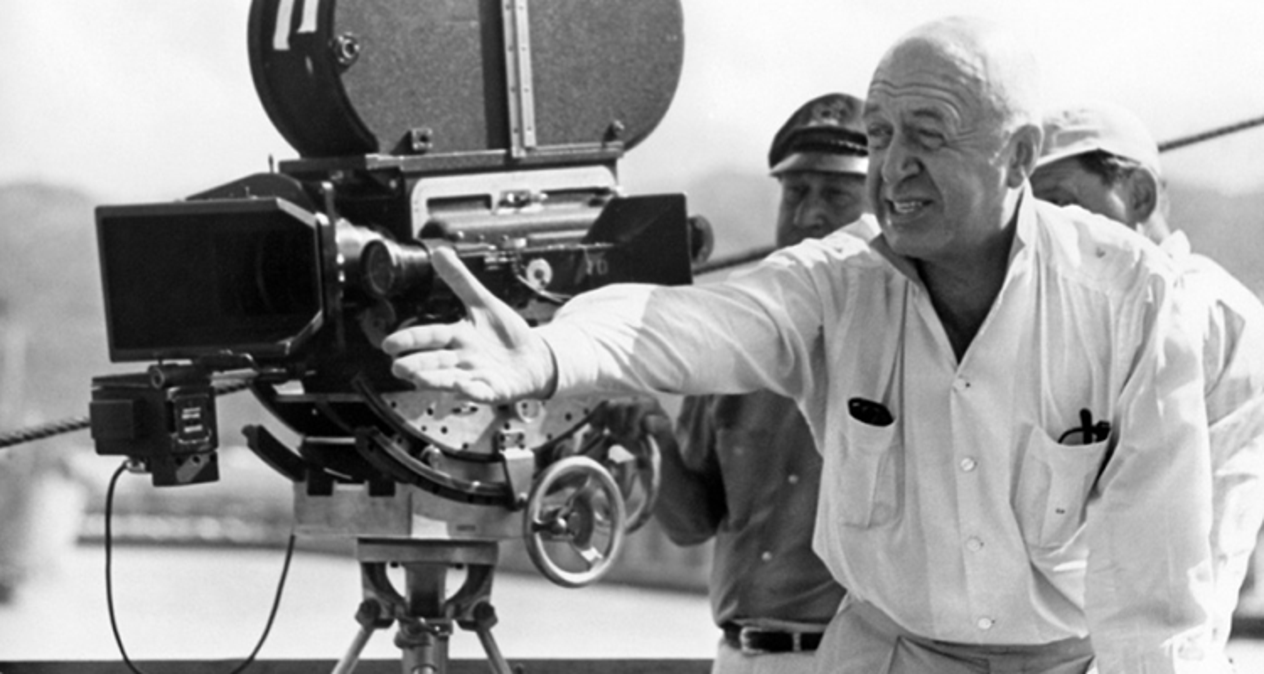 In this revised edition of Otto Preminger: The Man Who Would Be King, Foster Hirsch achieves the seemingly impossible: he does justice to Preminger's directorial genius without shying away from more complex and uncomfortable parts of the filmmaker's biography:
"Otto was a tyrant and a bully who could be cruel. He was also a loving son, brother, husband, and father, a loyal friend and colleague, and offstage, away from the pressures of work, a man with enormous charm and cultivation. At times his anger was strategic, a performance of sorts, but more often he couldn't help himself and didn't see why he should. The fact of the matter is this: Otto Preminger was a major filmmaker who was a flawed human being."

Excerpt from

Otto Preminger: The Man Who Would Be King

(xviii-xix).
Hirsch traces Preminger's life story from his privileged upbringing in Vienna to his work in theater and cinema in Europe and finally, to his immigration to the United States. Offering insight into both in Preminger's life and filmography, Hirsh paints a portrait of a man who was both/and "rather than 'either/or'" (xix). Preminger was a loving family man and a tyrant on set. He was a businessman who knew how to make profitable films and an innovator who wasn't afraid to push against the system and the Motion Picture Production Code.
In this full-scale biography of the controversial yet renowned filmmaker, Hirsch reveals a man behind the camera while simultaneously affirming the ongoing relevance of Preminger's work.
3. Bernard F. Dick's Engulfed: The Death of Paramount Pictures and the Birth of Corporate Hollywood
"The stories behind some of the greatest films ever made pale beside the story of the studio that made them."

—Hollywood Inside Syndicate
While McBride's and Hirsch's books focus on the relationship between a filmmaker and the film industry at large, Bernard F. Dick's Engulfed explores the inner workings of Hollywood through a study of a single studio—Paramount. The studio behind such critically acclaimed films as Double Indemnity (1944), The Godfather (1972), and Titanic (1997), Paramount was one of the Big Five studios during the Golden Age of Hollywood. Gulf + Western's 1966 takeover of the studio signaled the end of its independent life and marked the beginning of a new way of doing business in Hollywood.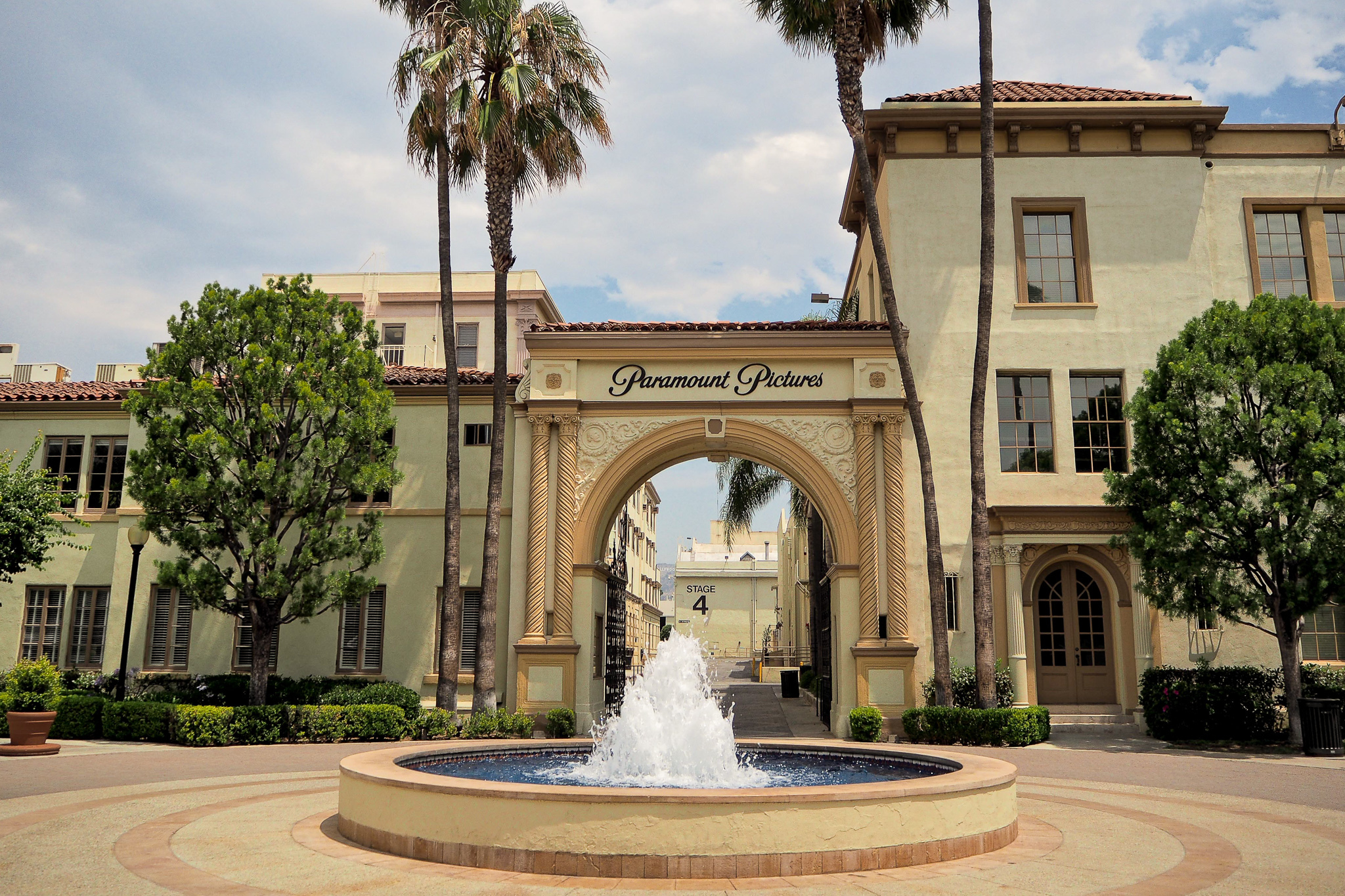 Engulfed reconstructs the battle that culminated in the reduction of the studio to a corporate commodity. A close study of this reorganization rather than an extensive history of Paramount Pictures, Engulfed dedicates the first chapter to a brief overview of the studio at its prime before moving on to analyzing the end of Paramount as an autonomous entity. Dick traces Paramount's journey from free-standing studio to a subsidiary of first Gulf + Western Industries Corporation, then Paramount Communications, and finally Viacom-CBS. Dick presents Paramount's structural shifts as a reflection of Hollywood's larger trend towards corporatization. When autonomous studios become replaced by giant corporations controlling not only studio properties, but also television stations, cable networks, book publishers, and more, former merchandising executives find themselves in charge of movie production. Dick explains that when studios are run by CEOs, films become measured against their box office profit rather than any cinematic or creative potential: "The 'C' in CEO stands for 'chief,' not 'creative'" (239). As a result, contemporary Hollywood is dominated by films that take fewer artistic risks and follow a formula that will sell.
Insightful and engaging, Engulfed is a rigorous study of the larger shifts within the movie industry that also provides insight into the movers and shakers behind Paramount including Adolph Zukor, Sumner Redstone, Sherry Lansing, Barry Diller, Michael Eisner, Jeffrey Katzenberg, Mel Karmazin, and many more.
4. Bernard F. Dick's City of Dreams: The Making and Remaking of Universal Pictures
"As a moviegoer, I discovered at an early age that films were the products of studios. As a film historian, I now know that they are part of a much bigger picture."

Excerpt from

City of Dreams

(xiii)
How do you pick a movie to watch? Do you base your choice on your favorite actor or actress, director, rating, or movie genre? Chances are that whatever guides your choice, you rarely consider a studio behind the film. City of Dreams might change your mind by submerging you into the fascinating history of Universal Pictures.
One of the Little Three, Universal was not as large as RKO Pictures, Warner Brothers, MGM, Paramount Pictures, or 20th Century Fox, which comprised the Big Five. Yet, it was no less influential. Dick traces the history of Universal Pictures from its early origins to the modern day, while analyzing the studio's diverse body of work: from the silent films that made it famous (The Hunchback of Notre Dame, The Phantom of the Opera, Blind Husbands, Foolish Wives), to its horror cycle (Dracula, Frankenstein), to popular comedies starring Abbott and Costello (One Night in the Tropics, Hold That Ghost, Keep 'Em Flying). While covering films from different eras, Dick places a particular emphasis on Universal's films of the 1930s, the first decade of the sound era, that "shaped the public's perception of a studio and its product" (xii).
This revised edition continues with the further buying and selling of Universal in 2000 and ends with the reflection of how the COVID-19 pandemic affected movie production and distribution, leading Universal to digitize films intended for theatrical release.
5. Bernard F. Dick's Columbia Pictures: A Portrait of a Studio
Once you become aware of the role that studio executives play behind the scenes, it is hard to go back to seeing a film as a completely independent product shaped by the director alone. So don't! Instead pick up Columbia Pictures: A Portrait of a Studio edited by Bernard F. Dick that covers both the history and the art of this influential studio.
Instead of following one of the common formats of a history book—"foundation-to-extinction (or transformation) type, the studio head biography, and the coffee table book" (x), this collection combines the best of all three. The book opens with Dick's extensive history of Columbia Pictures that is then followed by fourteen previously unpublished essays by film scholars representing a variety of fields and approaches. Do you want to learn more about Columbia's biggest stars? Then check out William Vincent's essay on Rita Hayworth and Ruth Prigozy's account of Judy Holliday. Or are you interested in what kind of films Columbia produced at its prime? Then Joy Gould Boyum's overview of Columbia's screwball comedies and J.P. Telotte's exploration of Columbia's film noir are waiting for you! Are you in the mood for a deep dive into some of Columbia's best-known films, such as On the Waterfront, Lawrence of Arabia, Taxi Driver, and the most recent Once Upon a Time in Hollywood? Whatever your heart desires, you will find it in this exciting collection!
Whether you are a film scholar or an avid moviegoer, this book will keep you entertained and informed by effortlessly weaving together film criticism and studio history.
In Conclusion…
What is assured is that no matter if you take a chance on one or more of these titles, you are sure to find yourself mesmerized by classic movies. With so many great contemporary movies available to us on the variety of platforms, we often forget about old classics. The thing about great films is that they can transcend time, and the history behind them can give us a new understanding of how Hollywood works behind the scenes. So grab your friends, your family, and all the fun facts you learned from these books and check out Citizen Kane on a big screen!